WhiteHall Process
The Process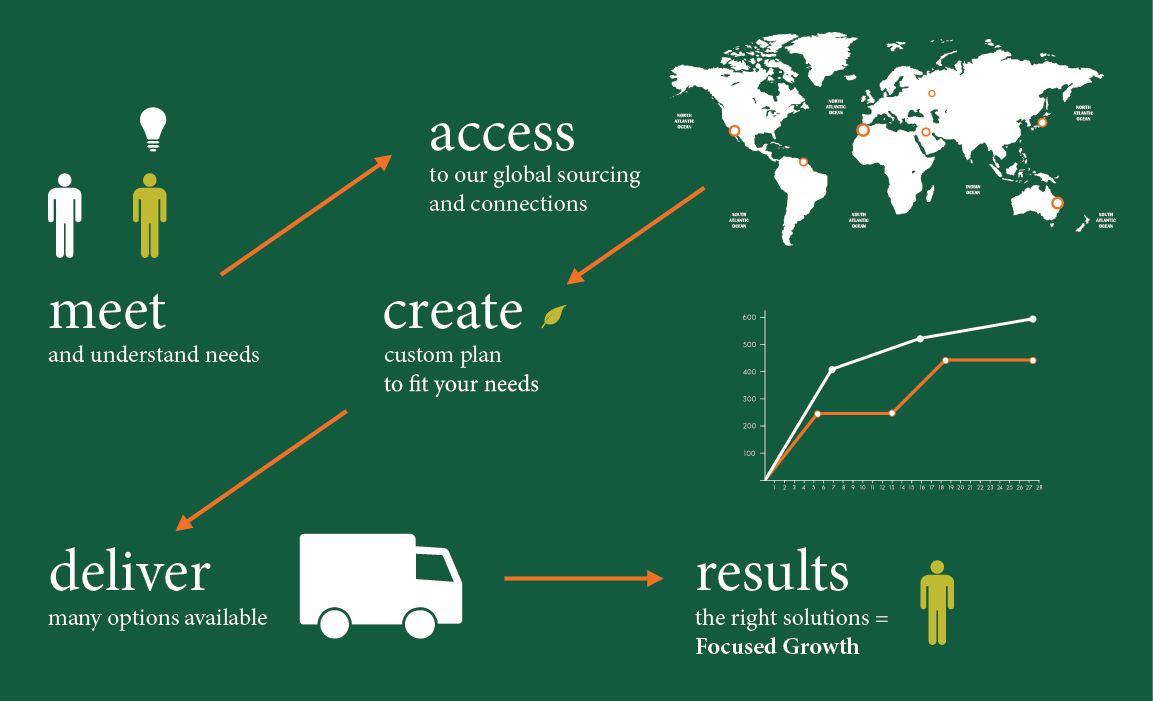 Set Yourself Apart
Competition is tough. Be tougher. At WhiteHall we have an insider phrase that says "If you don't like the line that you are standing in, start a new line." That is the basis of our approach to your business…what can we do to set your business apart, to out-maneuver your competition to be that measurable difference that earns customers and grows your business. We call it Focused Growth.
We do this by first learning about your business in an initial meeting where we will discuss products, opportunities and your most pressing issues through candid questioning. During this interview, we may discover that WhiteHall, or not all of our products, are not a fit for your business. We will be the first to call that out. We will analyze your current or competitive product lines. With domestic and import options, we will source the globe to build the right program for your business.
Then we will set upon a plan to build your company name, your business. Be it through private labels/branding, customizing sizing, assistance in marketing/advertising, expansive product knowledge or launching into untouched markets with new products, our shared goal is focused growth.
This is how we grow together. This is how we Partner with you. This is WhiteHall.